LuvEssentials Pheromones Reviews – Max Attraction, Aware, Scent of Eros, etc – All Here !
While looking at some pheromone products on the Amazon retailer, one of the LuvEssentials pheromone products was who caught my eyes, to review it.
Then I went along on a mission to search for these pheromone formulas to find out what they have to offer us as a pheromone wearer.
Finding the LuvEssentials website, they promote as  "the scent of attraction"  who have been in the industry for over a decade (a total of 14 years) proving pheromone formulas for both men and women.
They have both sex versions (male and female) pheromones such as Max Attraction, Aware, Scent of Eros and others, which right now, I'm in a position to get started and write below for us to find out if these pheromones really work.
Keep reading !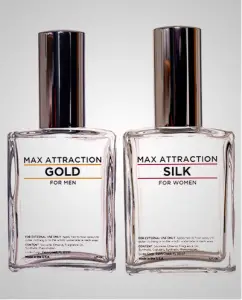 Name of Products: LuvEssentials

Official Website: www.LuvEssentials.com
Minimum Price: Depends on What You Choose
Overall Rank (out of 100): 75 Points
Recommended Usage: 1 Spray Needed
Refund Policy: 60 Day Money Back Guarantee Read More »