The Creator/Editor
So who am I? My name is Julio Deus (yes, that attractive guy you see on the picture there..) and I am a former wearer of pheromone colognes since back in 2013, when I first put my hands on a pheromone cologne.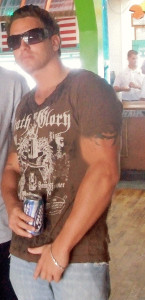 By today's date, I have used several of pheromone formulas in the past recent years, which a few of them I even forgot all about them, believe or not !
For a fact, I am 100% sure that pheromones have helped me out a lot by improving my romantic life when I was in a relationship for over 2 years and now that I'm currently in that single lifestyle, I'm always going out and Pheromones helps me big time to pick up hot looking women.
(P.s. You know, I'm just that confident, sexual, alpha male who comes up out of no where and if I got a pheromone cologne sprayed on me, most people give me them looks. Men (respect) and women (attention).
Which, the right pheromones always give me that extra boost of supercharged self-confidence (know who I am) that women find it very sexual attractive, and yes, pheromones seems to make myself bring out the confident alpha male inside of me..! 
Why I Started PheromonesForHimAndHer Website?!
For many days, I have been looking online and doing my research for the newest and most effective pheromone formulas in today's industry, for my own personal use/experiment.
Perhaps, I sometimes even come across some of the colognes I have experimented in the past recent years..
Then one day a flashing, blessed light blinked up in my mind here that with what I'm doing, I can actually help you as well as everyone else out there and help myself out !
How? You ask!
Well I figured, I will search up all about the product from its primary website, from web pages where it was found and from reviews online from previous consumers' results plus sources of proof to back it up and/or share details of my own personal experiment, then take my own time and write down an honest, unbiased review with only relevant and important information that we all would want to know about a product.
Therefore, I am in a position to make it easier and more "convenient" by sharing only honest information based on what I find and from the skills I got, all to help folks like you and of course myself as an user, to actually know if the product really works as for its purpose by proof of evidence to back it up, or if it's not effective at all.
Now by writing real reviews on all types of pheromone colognes, even Oxytocin (Trust/Love) formulas, I will definitely know and have a clue for my next time I want to buy myself an effective pheromone cologne for the specification and the purpose I'm looking for.
That's all when I'm done wearing the Nexus Pheromones (my current pheromone cologne)..
So what I'm doing here as I mentioned previously, I am helping you out with proving the unbiased, real and honest information, and/or sharing from my own perspective as a pheromone user, plus I am helping myself out big time because I know I will continue using these special attractive pheromones aka "secret weapon" for the rest of my life.
Just the lifestyle benefits and overall sense of well beings that it usually makes me feel, such as higher confidence, self-assertive, sexual attraction, and I can keep going forever. It really gets me motivated to throw you a hand and show you if that's exactly what you're looking for, or maybe its not worth it !
Bottom Line Thank You !
I want to say thanks for taking your time to be able to find my pheromone website and give me the opportunity to share with you the details you need to know !
I would be very appreciated it if you can leave me a comment/s in box below at bottom of each page. That's if you find anything unclear or need any advice!? Remember to share your own personal experience with whatever product, where it will allow others out there to find out the results from your own experiment.
You can also drop me a feedback on the bottom of the every review, on how I have provided helpful information or whatever is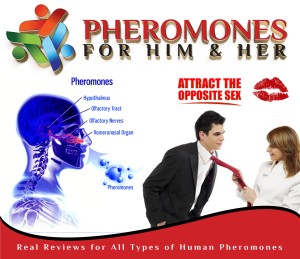 on your mind !
Plus, don't forget to share anything you may find on my website. By sharing is caring, and it would be great to expand the valuable information to all other users out there or those who are looking for these real, unbiased details.
Cheers,
Julio – Pheromone Wearer
PheromonesForHimAndHer.com