Crest Labs Pheromones Review – Does SEXCITER LIQUID or/and ATTRACT-A-MATE Work? All Here!
Having reviewed some enhancement products by Crest Labs in the past, I discovered some other formulas, this time pheromone-based by the same company.
Pheromones are known with the ability to produce scents/fragrances that trigger attraction and sexual feelings.
Of course, we know there are a lot of synthetic pheromone products on the market by different manufacturers. Knowing the right and effective pheromone to use could be a daunting task.
Crest Labs Pheromones claims to be highly effective in creating irresistible sexual and social responses in men and women.
Maybe these could possibly achieve the said benefits. Conversely, the statements could as well be mere exaggerations.
Here is an honest reviewed aimed at highlighting all we need to know about Crest Labs Pheromone based formulas.
Follow the review for more details!
Name of Product: Pheromones by Crest Labs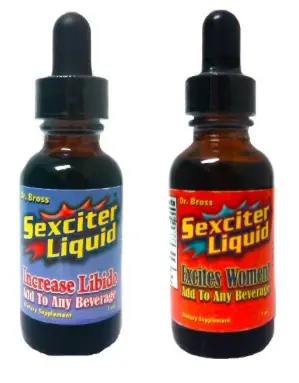 Official Website: www.Crest-Labs.com
Minimum Price:  2 Bottles – $17.48/Each
Overall Rank (out of 100): 44 Points 
Usage: Apply few Drops in Mouth or Mix it up
Refund Policy: 2 Month Money Back Guarantee Read More »