Masculinity by Intense Review – How Effective is This Gay Pheromone Product? Find out from the Review!
Pheromone based cologne/fragrance are made for different purposes. There are pheromone fragrances for opposite sex attraction, same sex attraction, for lesbians and for gay men.
Searching through the different internet pheromone directories I stumbled over a pheromone based fragrance for gay men called Masculinity by Intense.
It is found on third party websites and the manufacturer/distributor promote it's the real deal pheromone cologne for men to attract men.
Of course we cannot just go with that statement owing to the increased rate of fraud in the pheromone industry.
As a result, I thought it wise to give a comprehensive review of this product as a guide to making informed decisions.
Continue reading to get the full details!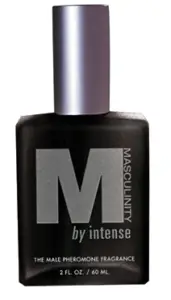 Name of Product: Masculinity by Intense
Found Website: Several Webpages 
Minimum Price: Unknown
Overall Rank (out of 100): 37 Points
Recommended Usage: Unknown
Refund Policy: Must Check with Retailer Read More »